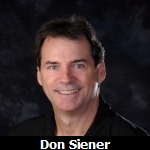 It was a difficult decision to pick and leave Ohio for the Caribbean 25 years ago. The idea of changing jobs in search of a better work/life balance was such an important decision for me but one I have not regretted. I give thanks daily for my family and the opportunity to work and live in Juan Dolio, a beautiful and secure location surrounded by white sand beaches and golf courses.
Some time ago I was fortunate to have my long-time friend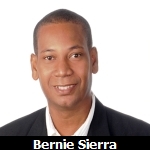 and associate Bernie Sierra join Juan Dolio Real Estate as a partner. His knowledge and insight about Juan Dolio Real Estate is unsurpassed! We would like to invite you to come and visit us in Juan Dolio or call us and discuss how we might assist you in adjusting your work/life balance.  We look forward to hearing from you!
We are not owned by a franchise Real Estate conglomerate.
We live and work in Juan Dolio ….. not in Santo Domingo like many other realtors.
We are open and transparent and stand behind our promises and commitments.
We have the largest listing of properties for Sale and Rent in Juan Dolio.
We bring a wealth of experience and knowledge of Juan Dolio in our business and are always available to help both our vendors and purchasers with all aspects of sales, rentals and purchases.
So why work with us?  The difference is, we can provide you with a wealth of information as well as objective advice on Juan Dolio, Dominican Republic vacation homes, giving you the ability to comparison shop and make an informed decision.
Contact Us Today
It would be our pleasure to assist you in determining if a Condo or Villa in Juan Dolio or other location in the Dominican Republic is right for you.  Again, there is no cost for our services.  So you have nothing to lose?
You'll always receive a prompt, informative response. We look forward to working with you.
 Juan Dolio Real Estate
Phone:  809 526-0988, (cell) 809 258-8425